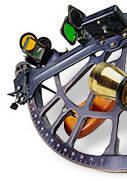 Summary Log Analysis Software
Note: Summary has been discontinued.

Summary was for web server log analysis and traffic monitoring. Summary gave you the tools to get the information you need. With over 200 reports, many of them unique, Summary gave you the results you wanted. Summary ran on all of the popular systems including Windows, Macintosh and Linux x86. With many unique reports and responsive technical support, Summary told you more.

Learn more about Summary.



What's New

Summary has been discontinued. We will continue to offer technical support through the end of April 2014. Sales have been declining ever since Google came out with their free analytics package. Unfortunately, things have reached the point where we can no longer afford to maintain Summary.





Other Software

We also develop and maintain other software for Web authors and Internet service providers. Some of these programs are available for free, and we plan to continue to develop and distribute some top quality software for free. Take a look at Analog, LogMerge, LogTran, DNSTran, and EasyServe, we think you'll be pleased.

Learn about our other software.




About Us

Summary.Net is a small software company located near Washington, D.C., that focused on web server log analysis.