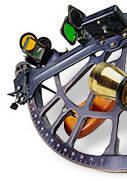 Summary Log Analysis Software
Summary has been discontinued. Technical support is no longer available.

Summary was for web server log analysis and traffic monitoring. Summary gave you the tools to get the information you need.

Thanks everyone who helped on the project. We're glad that we were able to make a difference for so many people.




Other Software

We also develop and maintain other software for Web authors and Internet service providers. Some of these programs are available for free, and we plan to continue to develop and distribute some top quality software for free. Take a look at Analog, LogMerge, LogTran, DNSTran, and EasyServe, we think you'll be pleased.

Learn about our other software.